There are many candle choices on the market but more often than not, beeswax candles are not among them. This is because the cost of beeswax is quite high. Especially when compared to paraffin, soy and palm waxes. However, the benefits of beeswax candles far outweigh the increase in price.
According to the history of candles, beeswax candles were introduced in Europe during the Middle Ages and were much preferred to their stinky counterpart – tallow. Beeswax emitted a sweet smell and had a clean burn (no smoky flame) and were widely used for church ceremonies. However, since their cost was prohibitive, few people other than the wealthy could afford them.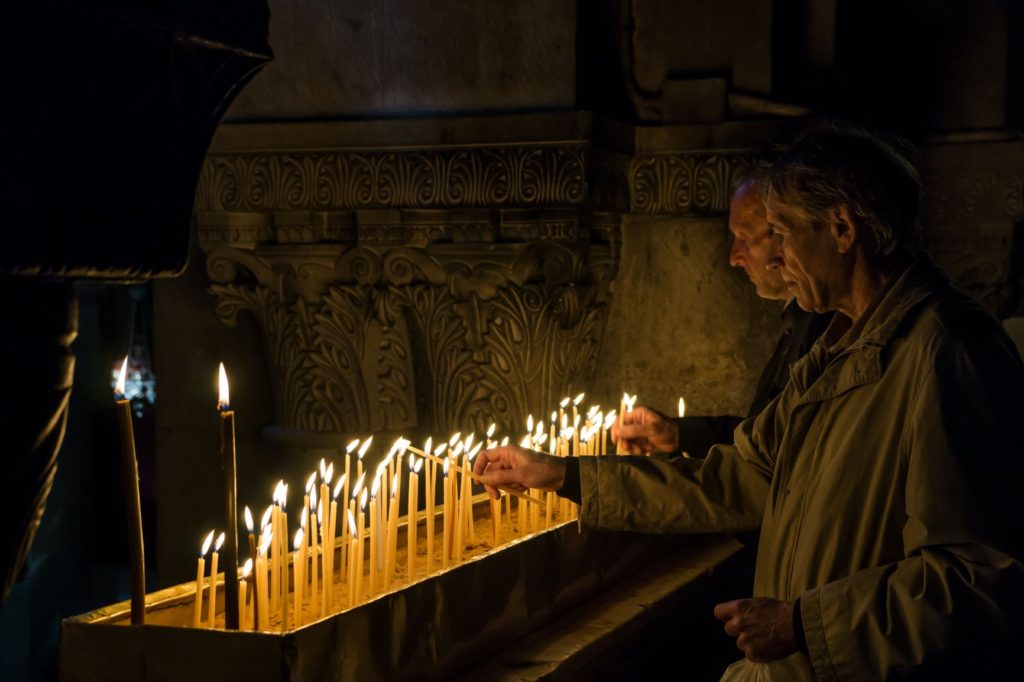 Beeswax is still the preferred candle in many churches today. Especially in the Greek Orthodox church. The 4 nuns at the Holy Theotokos Convent produce them in Ontario and so do the nuns at the Greek Orthodox Monastery of the Virgin Mary of Consolation in Chatham Quebec (both have online shops). I bought some beautiful beeswax tapers when I went to visit the Monastery in Chatham and they still burn brightly today.
The push towards renewable resources and a cleaner indoor environment has brought not only beeswax but soy and coconut wax to the forefront as well. More and more people are choosing healthier alternatives to the traditional paraffin wax candle. However, the benefits of beeswax candles still dominates over the others.
When burned, beeswax candles produce negative ions which help to neutralize pollutants in the air. These ions also eliminate dust, odors and mold which can ease allergy and asthma symptoms. This means that you can help clean the air inside your home by lighting a beeswax candle. And beeswax also has the longest burn time of all the candle waxes.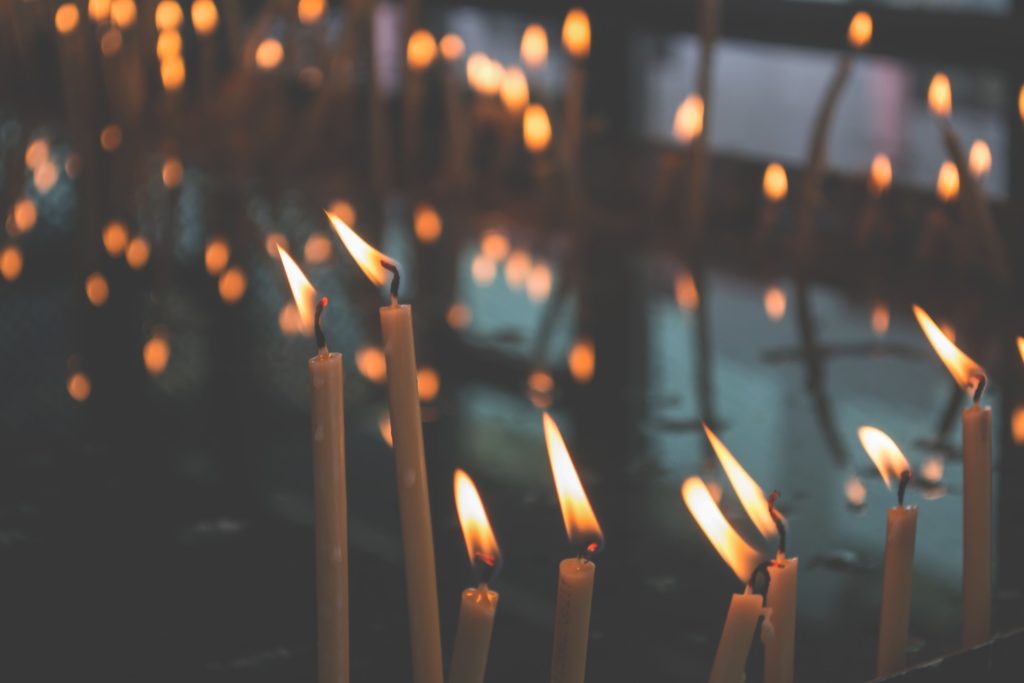 Beeswax candles are 100% natural and come in different shapes and sizes to fit all budgets. You can even buy beeswax birthday candles so that you don't have paraffin wax dripping down onto the cake you're about to serve. 
I will be doing a tutorial on how to make beeswax candles (it's actually hard to do!) on the blog soon. So for those of you who want to make your own, sit tight, the post will be coming soon.
For more info on why you should opt for beeswax candles click here.