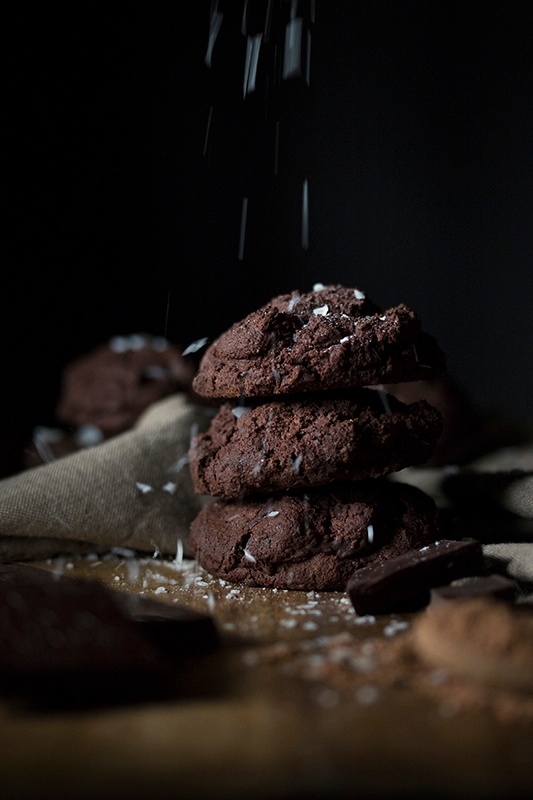 I am constantly on a quest for recipes that are gluten-free and which can easily become vegan and these cookies fit the bill. Although there is quite a bit of sugar in this recipe from Mountain Rose Herbs, you can easily substitute the white sugar for coconut sugar. For those of you who are vegan, you may substitute a flax seed or chia egg for the chicken egg in your gluten & dairy-free chocolate cookies.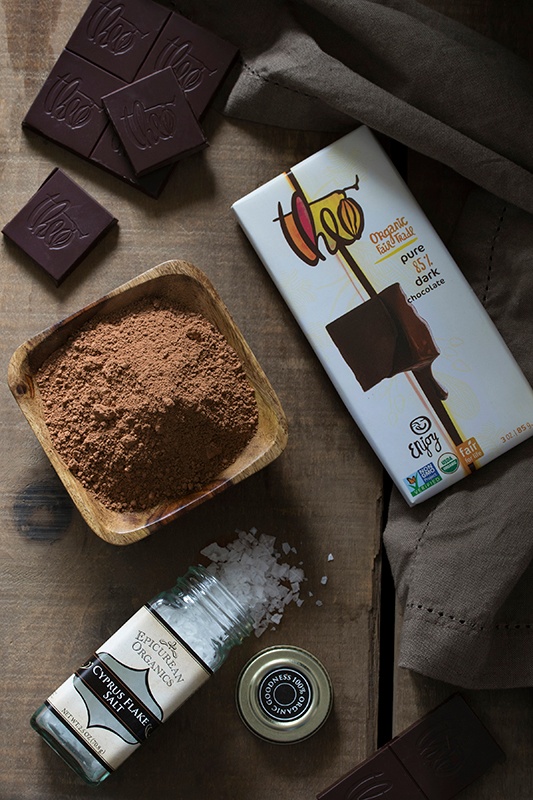 Ingredients
Instructions
Preheat oven to 350 degrees Fahrenheit.
Using a hand or stand mixer and thoroughly combine the coconut oil and sugars in a large mixing bowl.
If coconut oil is still a bit chunky, knead the ingredients with bare, clean hands – the heat from your hands will lightly warm the coconut oil, allowing it to better absorb into the sugars.
Add vanilla extract and egg (or egg substitute for a vegan cookie) and stir.
To the same bowl, add fine sea salt, baking soda, and cacao powder.
Gently mix with a wooden spoon or clean, bare hands until fully combined. Be careful not to stir too vigorously, or you'll end up with cacao powder everywhere! You may need to use bare hands to get ingredients to fully combine.
Gently fold in chopped Chocolate.
Place 1 1/2" balls of dough on an ungreased cookie sheet and sprinkle the tops with flaked salt.
Place the cookie sheet in the refrigerator for about 30 minutes to allow the dough to harden, which will make for a more plump cookie.
Bake for 10-12 minutes. The cookies should still be a bit gooey in the center but mostly set.
Let cool on the baking sheet before transferring to a cooling rack.
This recipe for Gluten & Dairy-Free Chocolate Cookies was reposted from Mountain Rose Herbs. If you are in the USA you may get the highlighted ingredients directly from Mountain Rose Herbs. If you live in Canada, the UK or Europe, you may get your ingredients from your local organic foods store or health food store.
Enjoy!
xo Tracey
Here's another gluten-free recipe you may like (it's one of my faves).