One thing I love about summer is that you can pick your own berries and make fresh tarts and preserves. I prefer preserves as they are great served over ice cream or on cake. Here is a super easy recipe for strawberry preserves that I'm sure you'll love.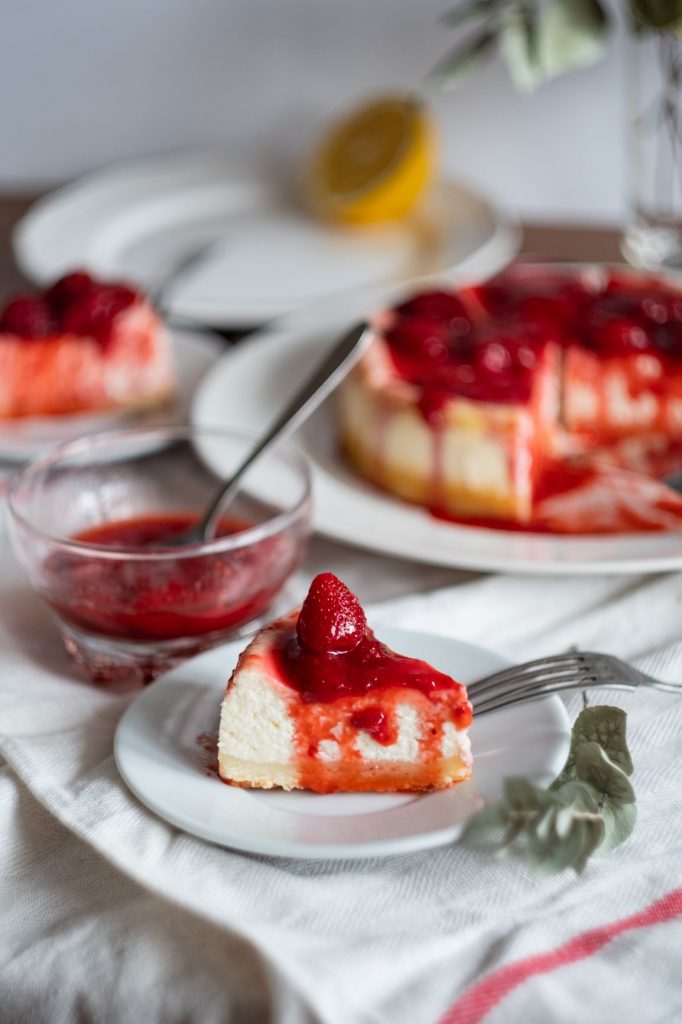 Yield: 6 8-oz glasses
Ingredients:
8 cups of freshly picked or market strawberries
3 cups of white sugar *
1/2 cup of fresh lemon juice (from real lemons)
Instructions:
Wash and hull the strawberries. Slice and pack them firmly into a measuring cup. Measure 8 cups of strawberries into an enamel or heavy-bottomed pot and add the 3 cups of sugar. Stir and let sit until the sugar is completely dissolved.
Place the pot on a hot burner and bring to a full rolling boil as quickly as possible. Boil hard for 5 minutes **. Remove from heat and stir in lemon juice. Boil again for 3 minutes. Pour into sterile mason jars and add seals and lids. Do not tighten the rings all the way at this point. Flip jars over and leave to cool on a rack. Flip jars upright once cooled. Push down on the middle of the seal, if it doesn't pop back up, the jar is sealed.
Here is a link to various methods of sealing jars: https://www.wikihow.com/Seal-Glass-Jars
NOTES:
* I have seriously reduced the amount of sugar in this recipe as freshly picked strawberries are much sweeter than store-bought. Should you prefer sweeter preserves, adjust the sugar accordingly.
** I like to boil my strawberries for much longer so that they reduce and become thicker. This is just a question of taste so if you prefer runnier preserves, follow this recipe. If you want thicker preserves, boil them for a longer period before adding the lemon juice.
NOTE: You may also make a smaller batch of preserves by using just 4 cups of strawberries, 1.5 cups of sugar (depending on how sweet you want them) and 1/4 cup of lemon juice. Follow the same instructions.
These preserves are perfect when served over ice cream or on cakes.
Strawberry jam recipe adapted from Kate Aitken's cookbook.