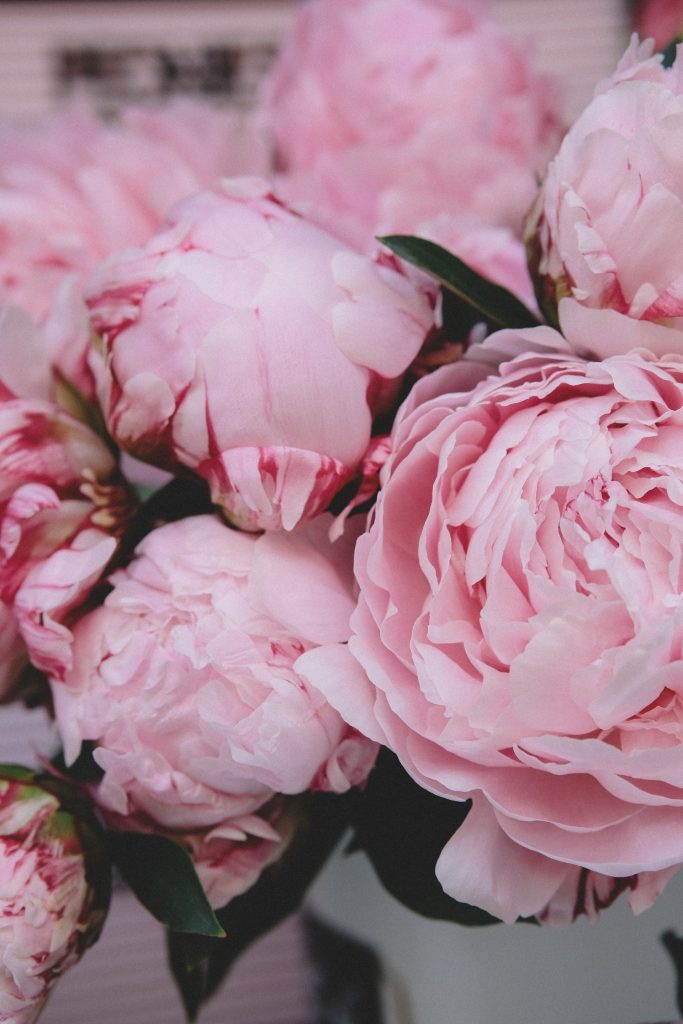 Peonies, once considered inappropriate for bridal bouquets, are now the hottest flower on the market.
You may remember peonies from your mother or grandmother,s garden. Their beautiful blooms exploded into colour during the months of May and June. My mother used to shake out the ants and place them center stage on our kitchen table. Not a day went by where I didn't smile and stop to smell those blooms.
Asian cultures use peonies to attract a suitor to an unmarried daughter. Feng Shui Masters place them in the southwest section of the living room to enhance the love & marriage sector.
While the beauty of a peony cannot be disputed, their size and short growing season had always been a factor when it came to bridal bouquets. But not so much any more. Today, the peony is taking center stage in the bridal bouquet.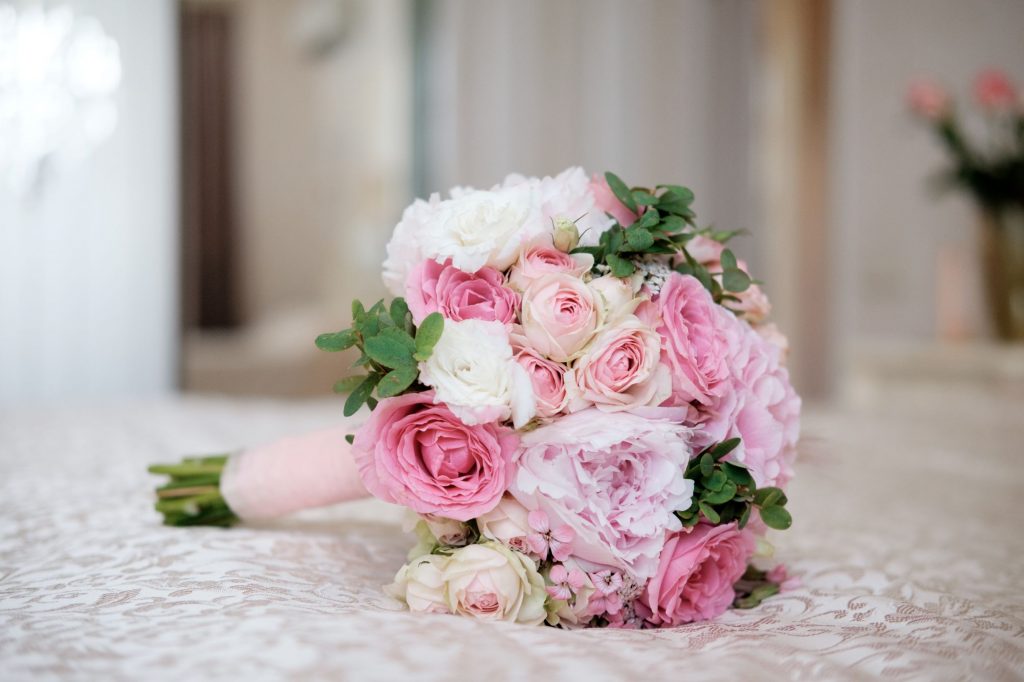 And part of what makes the peony so popular is that it plays well with others. Whether you want a contemporary bouquet or a country bouquet the peony has you covered.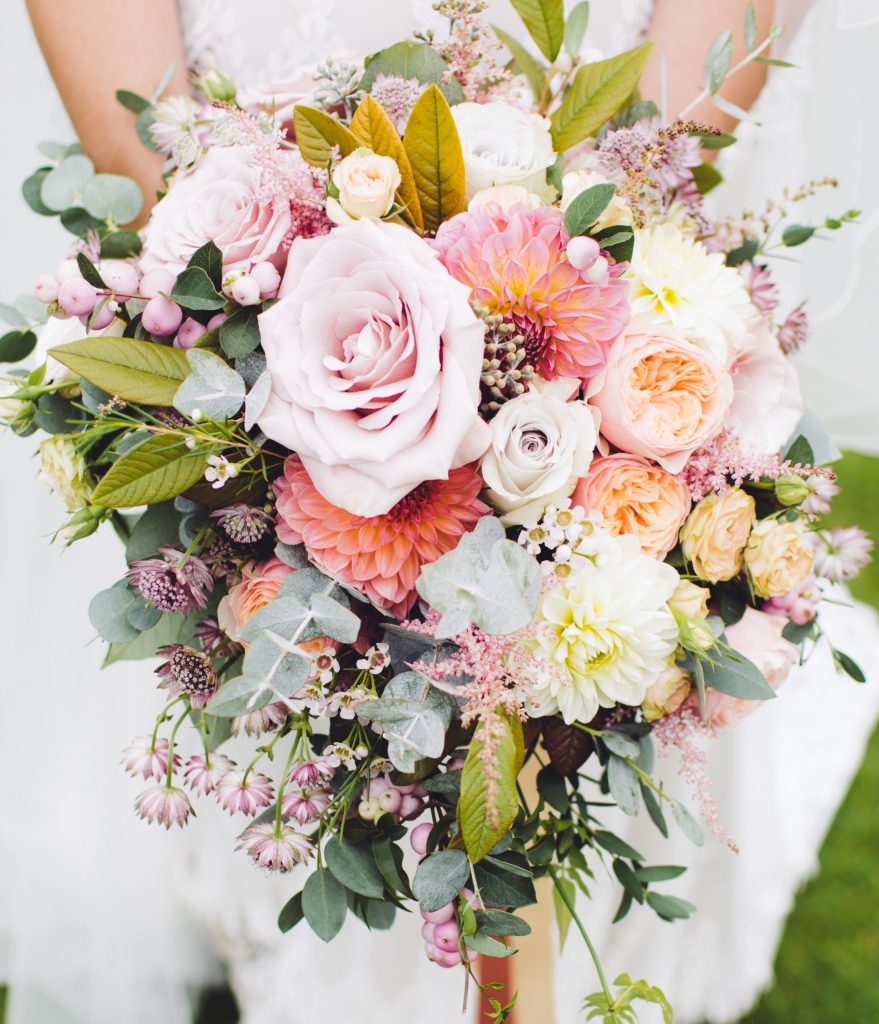 Personally I love the above bouquet. It's a bit wild. It has all different types of flowers in all different sizes. And it's not predictable. This is my favorite kind of bouquet to make. Here the peony plays a bit role.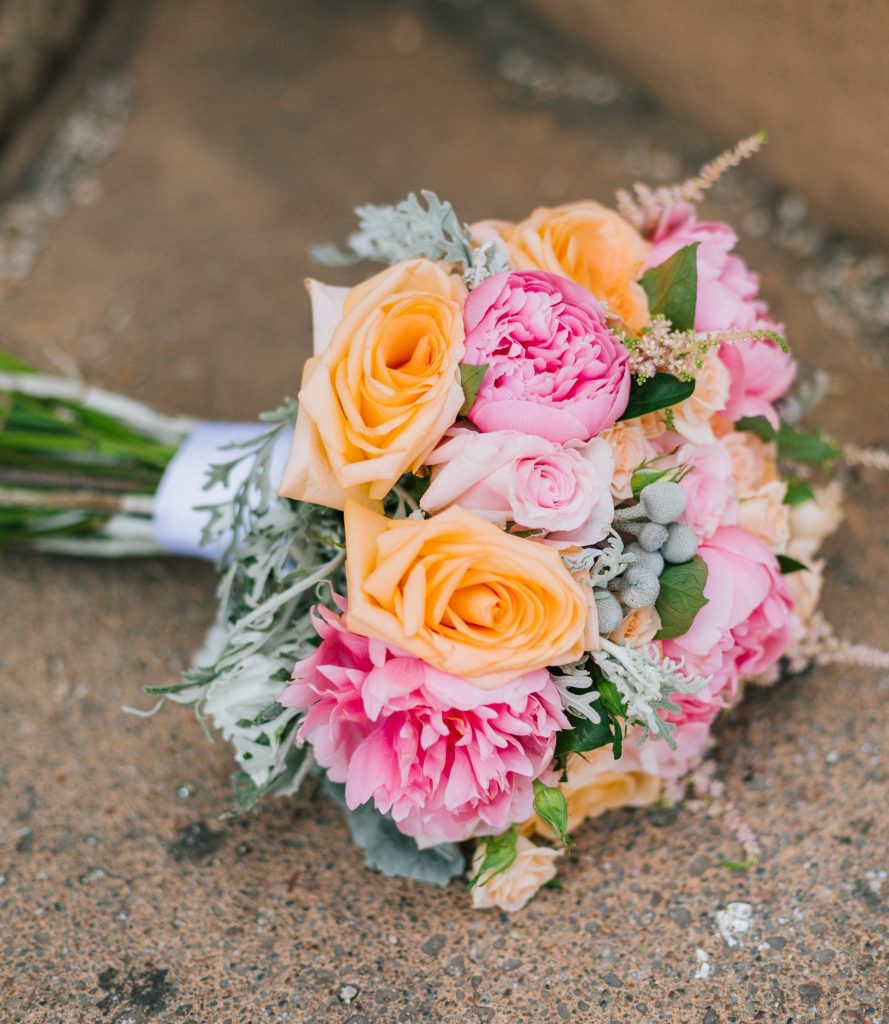 This beautiful bouquet has the peonies front and center. However, they star alongside the roses in an unusual color combination. The silver toned greenery is a wonderful addition and accents the flowers perfectly. This bouquet is contemporary and traditional but most of all, it's cheerful.
Cost of Peonies
Whichever way you use your peonies (star of the show or bit player), when you are planning your flower budget keep the following in mind:
If you are buying peonies "in season" the flowers can run anywhere between $7 – $10 a stem.
If you are buying them in the "off season" (July-September), the price will be high. Sometimes as high as $15 a peony.
And the cost for a peony in the "out of production season (October – February) can be anywhere from $15 to $35 a stem.
Another option is to buy your peonies wholesale which will be much cheaper.