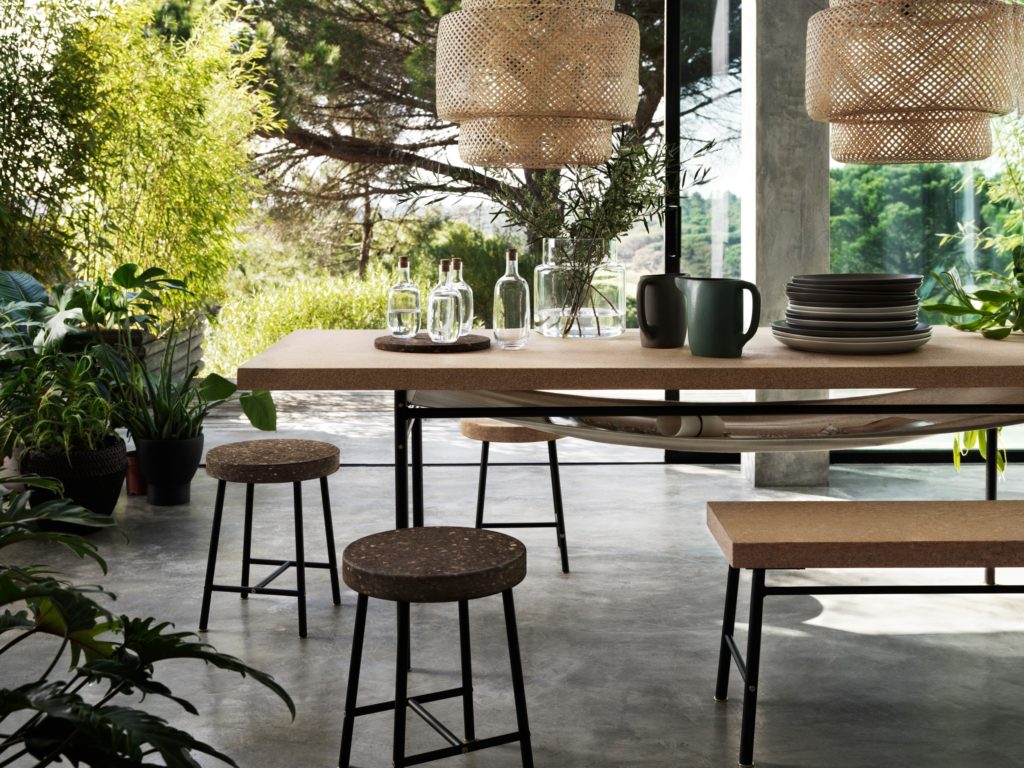 There is more focus on sustainability than ever before. And it's no wonder given the current state of our planet. Raging forest fires, record-breaking pollution and now a pandemic. What's next? Personally, I have always tried to use eco-friendly products and recycle and upcycle as much as possible. But this year, a deep longing to connect with nature has taken me over so I thought I'd do a post on five easy ways to add nature to your dining room using IKEA products (this is NOT a paid post or collaboration).  IKEA products are very affordable and these are all made of sustainable materials. 
Not many of us can afford houses with folding glass walls that welcome nature inside. However, we can certainly dress up the dining area that leads onto our back patio. Hang a Sinnerlig pendant lamp over your table instead of something metallic or glass. Made out of bamboo, this pendant light will add a touch of warmth to your eating area.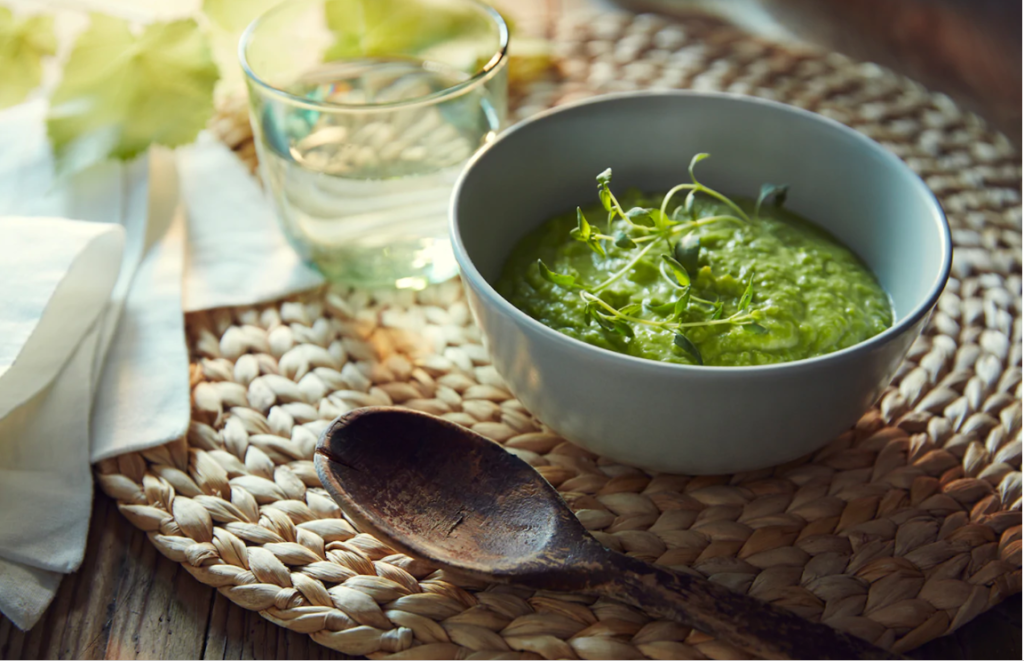 You can also dress up your table using the beautiful and Soare placemats. Made from the fast-growing water hyacinth in the Mekong River in Vietnam, this sturdy material not only keeps the waterway passable but earns its weavers some extra money. Serve your soup in a pretty handmade ceramic bowl and add a bamboo spoon to complete the look. 
Adding plants is another easy way to bring the outdoors in. And it gives you something to talk to if you live alone (plants grow faster when spoken to). They also add some much-needed greenery during the winter months. Tall plants are great for corners. Smaller plants are best placed in an area in front of a window or on a window sill. You can also group succulents together to form a nice centrepiece on your dining table or counter.
Switch out your bulky upholstered or leather chairs with the light and airy Nilsove chair with armrests. Made from hand-woven rattan and sturdy bamboo, these chairs are perfect for casual dining with friends or an intimate tête a tête with your one and only. Combine with the Norna chair pad for additional comfort.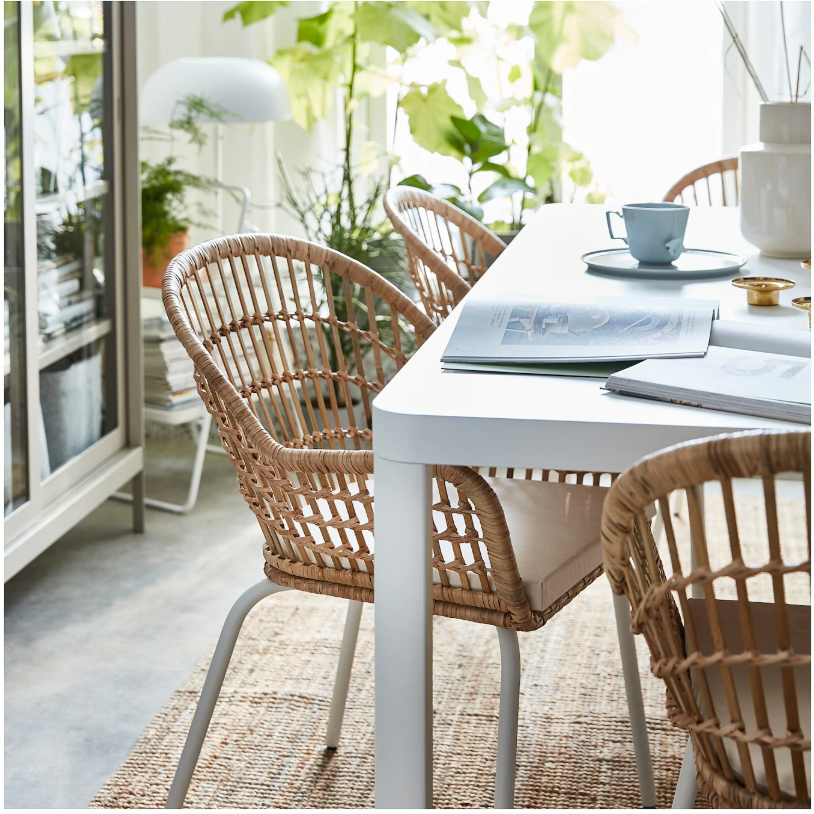 And to finish off the five easy ways to add nature to your dining room is the IKEA Lohals rug. Slip it underneath your dining room table for the finishing touch! Made out of jute, this rug is as durable as it is beautiful. I have this same rug, in runner format, in a high traffic area leading to the garage and it looks as good now as it did when I first got it (over a year ago). 
xo Tracey
If you enjoyed this post you may like the post on how I added nature to my home office here.